Nick
Posts 29
Senior Member
Hello Asy, I'm Nick from Money Robot team, you can add this skype ID : money.robot and you can write me questions directly to the skype, I will answer your question here.
You need to open the URL tab, here you will find all the backlinks made for your site by the software.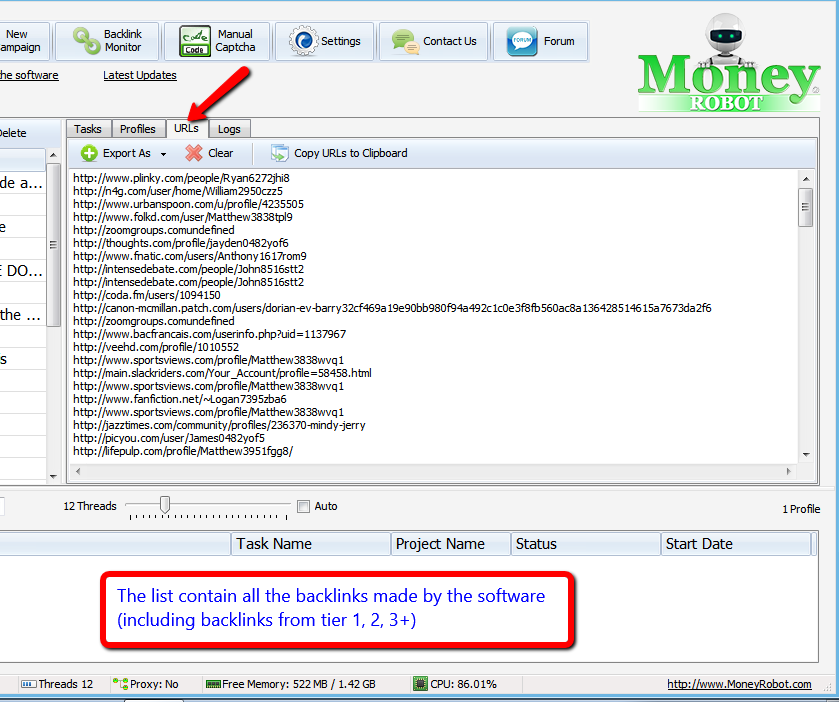 If you want to get only the backlinks from a task you need to open the task and navigate to the column named "URL" there you will find all the backlinks made by the current task.
Look to this image to find the URL column (navigate to the right side and you will view all the columns)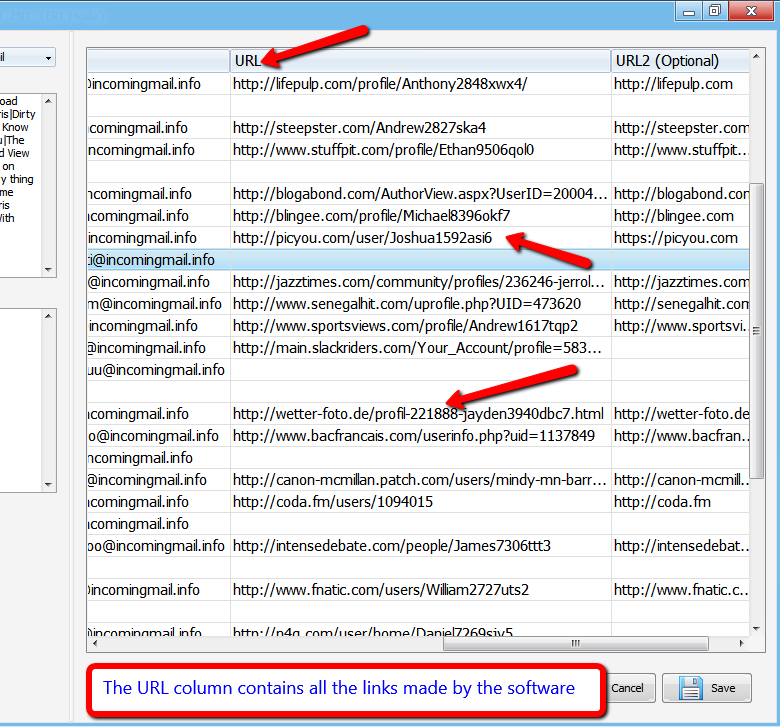 And here is how you can copy all the backlinks URLs into the clipboard and then you can paste them in Excel or any other text editor.