How to purchase a decaptcha account from deathbycaptcha service (DBC) tutorial

Edy
Posts 12
Senior Member
How to purchase a decaptcha account from deathbycaptcha service (DBC) tutorial
POST UPDATE MESSAGE : we find a better captcha service named 2captcha, it is better than 2captcha and cheaper,
check Nick post about 2captcha integration in Money Robot
Hey Guys, here is my simple step by step tutorial about how to purchase captcha package from deathbycaptcha (DBC) , this is a captcha solving company that have a huge team of people for solving manually each complex captcha , the Money Robot software will automatically solve the simple captchas (for free), but the complex captchas is not able to solve them so this decaptcha service is recommended. The captcha cost is 5000 CAPTCHAs solved = $6.95 per package, a package of 5000 captchas will be enough for 1-2 months for using with Money Robot. This service is not actually absolutely necessary to be used with MR software, but is recommended because it save time and make all process fully automated with no user intervention needed to manually insert any captchas.
first you need to open in your browser the deathbycaptcha.com site: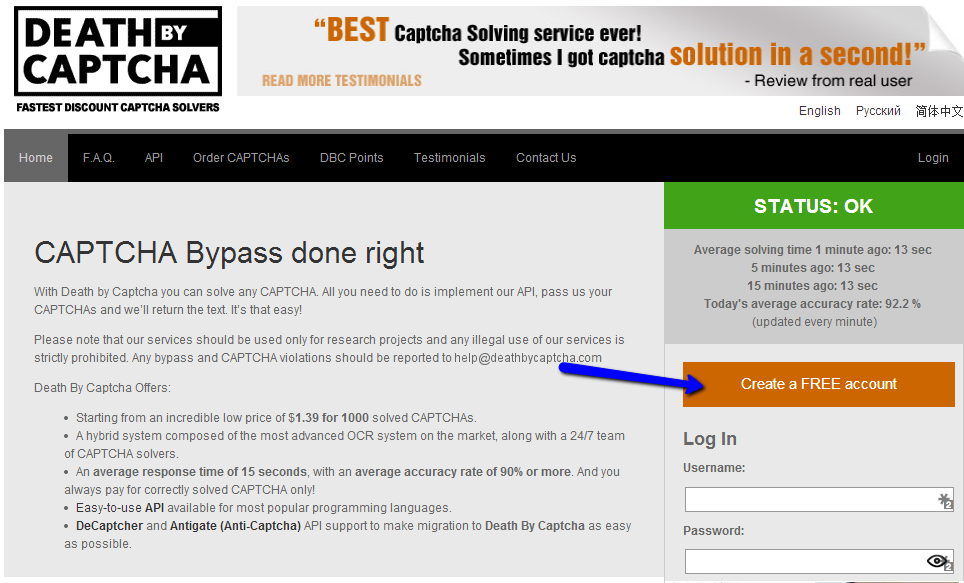 Press on the orange button to create an account, and insert your details : Username, Password, E-mail
After you create the account make sure you will check the e-mail and activate the link from the e-mail, then the account will be activated, you can login to your account and press on "Order Captchas" link from the menu and order any package you want :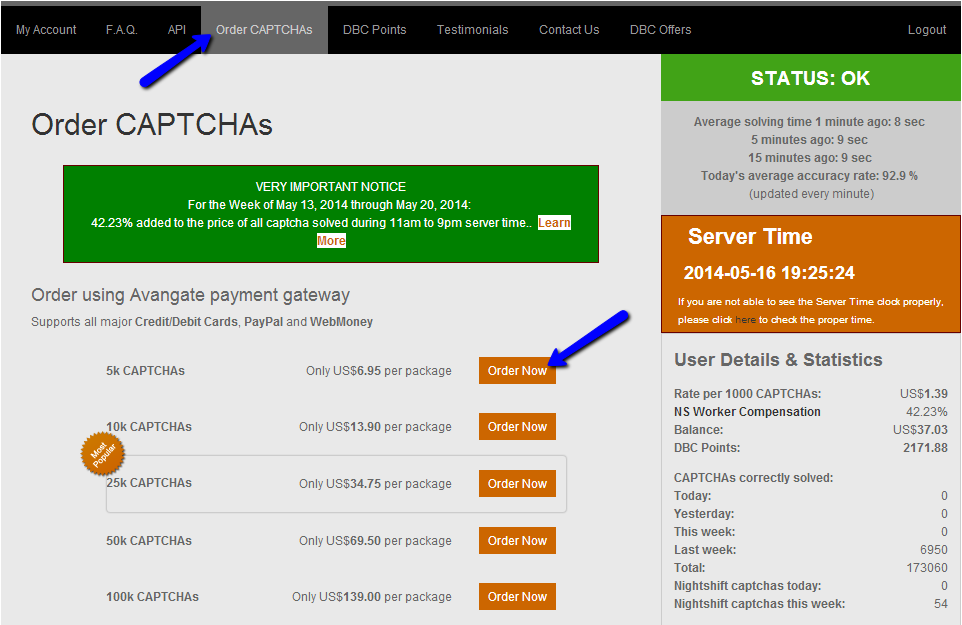 The order will be processed in 2-3 minutes, you can follow
this Money Robot Tutorial
and you can see the steps needed to insert your captcha account to the Money Robot Software.