How to add and use proxies into the Money Robot application

Nick
Posts 29
Senior Member
How to add and use proxies into the Money Robot application
Hi Guys, here is a tutorial about how to add proxies to the MR software, we actually recommend
using hma software
rather than proxies, but if you have proxies fallow this tutorial.
Open the setting window and press on the proxy tab, and make sure you will activate the box named "Use Proxy" and then paste your proxy list and press on save, this will activate your proxies to the software and all submissions will be made via your proxy ips.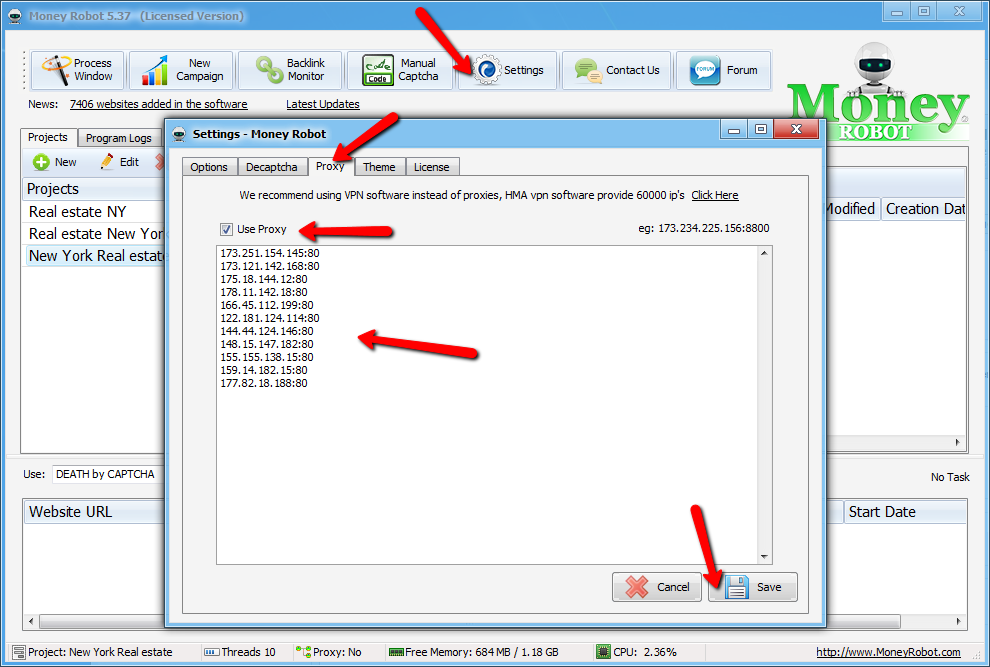 The software accept also most of authentication proxies (the ones that require username and password). If you are using free proxies make sure they are working properly otherwise the can create low success rate on submissions.
Proxies or hma vpn software is very highly needed, but is recommended because it will create better success rate on your submission (more links created).
Cheers