Nick
Posts 29
Senior Member
Here is a small case study update , yesterday there were 3 images ranked on google, now they are 4 images ranked , here is the update :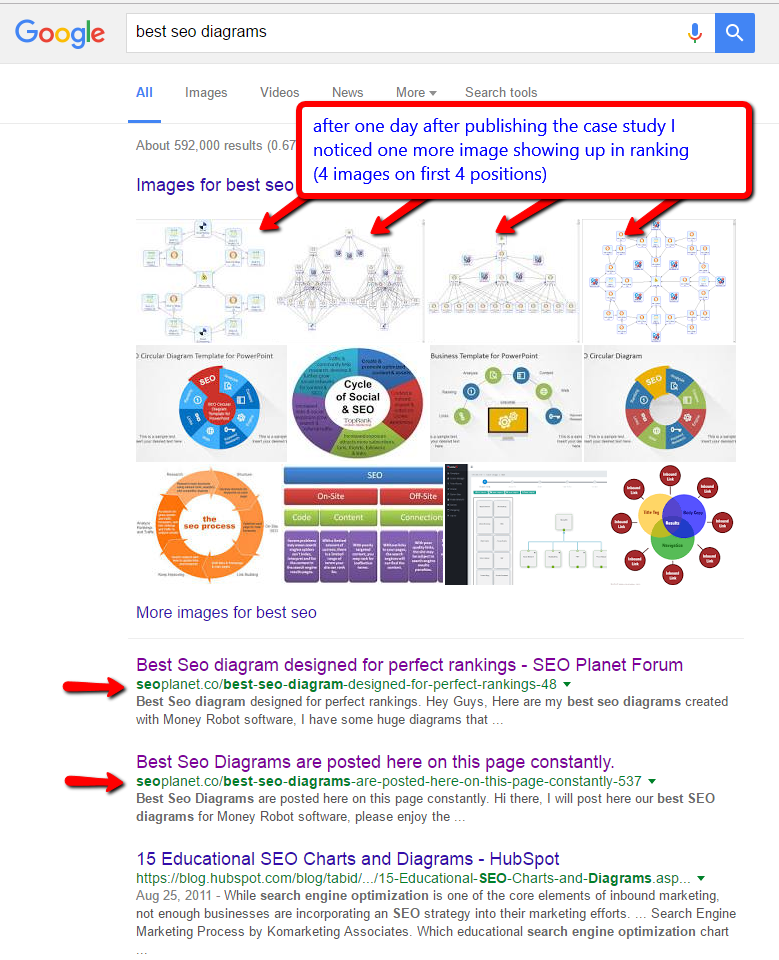 I didn't expect to see one more image ranked, I have probably never seen before 4 images ranked on the first positions from the same site.
I want to mention that I have re-used the MR (Money Robot software) accounts about 4-5 times until now (the accounts made for best seo diagrams keyword).
I build totally 20 campaigns and I started one more case study to rank this page (this case study page) for a couple keywords, I will also run for the new case study about 20 campaigns , I hope in one week this page will also start to rank well and I will show you the results.